Self Parody Biography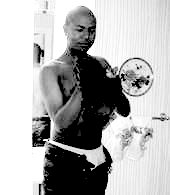 You might be wondering -
"Why am I here?"
"Why am I visiting this site?"
"What is the motivation of Self Parody"
"Isn't this band Tragic Something?"
"I've listened to the songs and I don't get it. Is there more?"
"Is there less?"
"Where is my left testicle?"
"Do I even have testicles... Am I not a woman?"
"A man?"
"Maybe both?"
Self Parody is a mission: Creating and performing music to entertain the intellect, as well as the heart and soul.
Self Parody was born in the summer of 2002 after the temporary break-up of the New Jersey band Third Frequency. Finding a need to record and play whatever he wanted, no matter how bizarre or perverse, Third Frequency guitarist Winston Campbell formed the one-man band Self Parody. Armed with a mic, guitar, keys, and drums, Winston aims to provide music to the masses that entertains, and sometimes slightly annoy.